Whew...my first REAL week of summer, really. I have been consumed with presentations and workshops and haven't actually had a chance to relax and hype myself up for next year. After much thought, I have decided to give my classroom a big makeover and change the "theme" (if you will) to blues, greens, and yellows. I'm not much for an actual theme, so a color scheme seems to work better for me. So everything that you see me post that I have made this summer will probably be one of those colors. :) We've been told that we can work in our rooms beginning on the 9th of July, and I'm excited to get in there, rearrange, and gear up for a new year. Here's what I've been up to this week.
These are my cool clothespins that I first dyed with Rit dye, and then hot glued a thumbtack to the back of...I think I will use these for my "Proud Wall," a bulletin board where students can display work that they are proud of from my classroom. Here is the pic I saw on Pinterest. And I even have lots left over that I didn't glue thumbtacks to that I will just use for my clothesline in my room.
Clothespins in the Rit dye
I decided not to do the cereal boxes taped together and wrapped in scrap paper...I ordered some white cardboard magazine holders instead. I will be using these for book boxes...you'll see later. :)
I'm still working on my monster of a painted foam mat to go in one of my reading nooks...whew...it's gonna be cute though!!
I also made a few other things this week...
I've been looking for a way to reuse all of these formula containers...so...I just wrapped them with yarn, stuck a cute label on there, and...voila! These will go at each table for supplies.
Thanks, Similac. :)
These are my good behavior scratch-off tickets. I just have to cut them apart. This is a
link
from ArtMind on how to make these...a word to the wise, though...if you use lots of dish detergent, the paint kind of slides to the middle...next time I do these, I will just use a tiny drop. There is a template
HERE
for you to edit and use! ;)
Clipboard that I recovered with scrap paper and modge podged...I will use this with peel-off labels for anecdotal notes at small group.
Front
Back
Ya'll, I have been making some purchases...don't tell my husband though! :) Kidding...he knows my obsession. I ordered a Cricut finally, and I can not wait to get it and play with it! I also ordered this cool pencil sharpener that has rave reviews. If you teach, you know the hassle that is the pencil sharpener...they either break halfway through the year, eat up pencils, or are so deafening that they drive you crazy...hope this one is better!!
My orders should be in soon, and I have lots of crafts up my sleeve!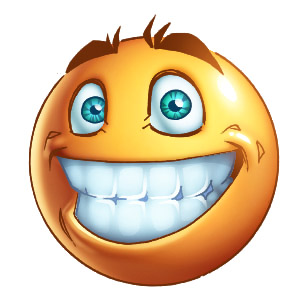 My next projects are going to be more curriculum-focused as well...I will be working on the first week of school projects and our first story, Frindle. Check back next week, and see what I've been working on...'til then!